For any organisation where team members work in different offices or work at different times, communication and collaboration become powerful factors in efficiency. The days where the Intranet was just a tool for publishing company policies and making announcements are gone – with SharePoint your staff can all manage content, communicate effectively and collaborate in both work and social contexts.
Parabola have a very broad experience implementing SharePoint Intranets. We can take you through a proven process from concept to deployment, taking care to involve your team at every step and working towards staff buy-in, rapid user adoption and finally handover of a solution you can administer, develop and support yourselves.
In our experience the best intranets become a combination of the following solutions but customers often start out by aiming for 1 or 2 of these.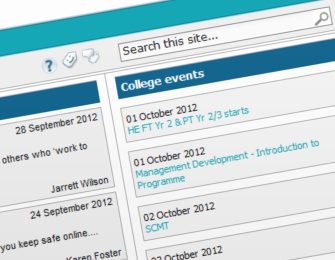 Communication – Publishing Portals
Publishing Portals (Intranets) can be used as communication platform within an organisation. SharePoint offers the following to support this:
Ownership of content
Content approval workflows
Great web design
RSS feeds from external content sources such as Twitter
Powerful search of all content including documents
Document repositories with document publishing tools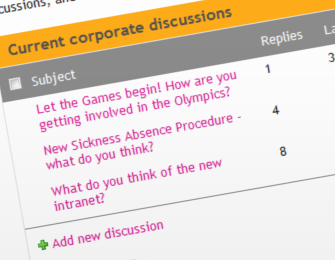 Sharing – Collaboration Portals
Improved team performance by connecting people, information and processes using:
Microsoft Office integration
Document Collaboration
Wikis
Forums/Discussion Boards/Surveys
Internal Chat and Online Meetings (requires Lync server)
Presence indicators (requires Lync server)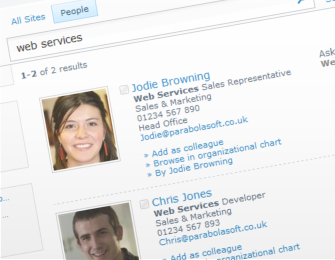 Networking – User Profiles
SharePoint 2013 user profiles support productivity and social networking within your organisation to drive adoption and business efficiency.
Staff Profiles – replace your phone list with a searchable directory of Staff
About Me, Ask Me About – Staff can profile their experience and internal knowledge
Newsfeed - provides users with relevant, timely information about the content they follow
Personalisation and audience targeting of content
Events Calendars
Notice boards – online tools for staff to publish information within the organisation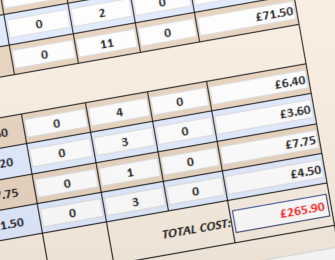 Online Processes – Workflows and Online Forms
SharePoint provides various Power User tools for replacing paper forms with online tools. In addition SharePoint can become a platform for automating non-simple business processes using the powerful developer toolset of Microsoft .NET.
Workflows
InfoPath Forms
Excel Services
Access Services