We are dedicated to providing whatever support you need – from highly technical to end user training. SharePoint is our speciality and some recent examples of support projects include:
Server Farm Configuration and Management
Reporting Services in Integration Mode
Profile Sync
SharePoint Admin – Accounts, permissions, site creation, content management etc.
End User problems
Systems Integration – e.g. use of BDC
Get access to highly accredited SharePoint skills. Achieving the distinction of being Microsoft Gold Partner demands a huge commitment to maintaining skilled resources and now we've made them accessible to your business.
Parabola offers 3 types of support: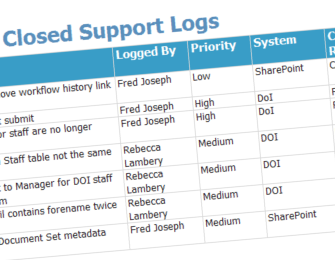 Flexible SharePoint Support
Our Flexible support is an up-front payment package; together we estimate the amount of hours you need for the year and you pay for them in advance at a discounted rate. If you over buy, the hours carry over for an additional 6 months and you can add-on more if you need extra.
There is a minimum purchase of 24 man hours for your first year but other than that you can buy as little or as much as you need.
Flexible support hours can also be spent on training, technical consultancy and small applications development.
Emergency SharePoint Support
Even with the best intentions, sometimes things go wrong, we are here 9:00-17:30, 5 days a week to help you avert the crisis, help your internal IT team or rescue a SharePoint project at short notice.
Included in the price you get:
Initial Diagnostics service (to help you decide which package is suitable)
Email Support (Mon – Fri, 9:00 – 17.30)
2 hour response time (Dependant on severity)
Phone Support (Mon – Fri, 9:00 – 17.30)
A discount should you move to one of our Flexible packages
Weekday support only
We realize that not everyone wants to commit to long term support contracts and that you may well have access to a support person most of the time. Emergency support is also ideal if you may need cover during busy periods, holidays, training and periods of sickness.
Emergency support is £110 per hour for an immediate working hour response. Please call us to discuss your particular needs.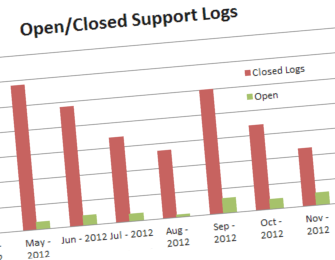 Pay As You Go SharePoint Support
Pay As You Go Support, also called time and materials, is only available to customers whose SharePoint implementations we are familiar with.
To discuss Pay As You Go Support please give us a call on 0208 339 4380.
The price for this service depends on a number of factors including scope of the system, level of support necessary and our knowledge of the system.
Next Steps
It's simple to sign up, just give us a call or email now to discuss your needs. You can call us anytime 9:00-17:30, Monday to Friday or drop us an email and we'll pick it up as soon as we can.
Support requests can be placed by telephone, email or online – we will supply you with details when you sign up.
We'll keep track of the number of hours of support you've used and what you have remaining on a monthly basis. We'll also give you warnings if you need to top up.
For all of our support plans you will receive an invoice at the end of each month when support has been used.
You will be given access to your own dedicated SharePoint Online site where we will provide all your documentation including online support progress reporting, securely in the cloud.

Think of us as your virtual SharePoint helpdesk – just a call away when you need us.