Peabody Appoints Parabola Software as SharePoint Consultants
14 February 2014
Peabody appointed Parabola Software as their SharePoint advisers after completion of a tender process.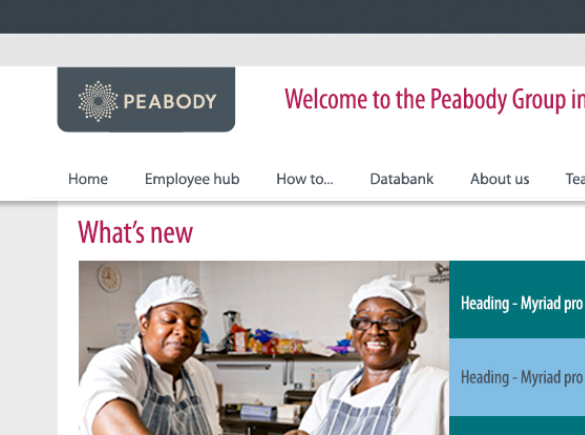 Peabody is one of London's oldest and largest associations and has 150 years of experience in providing affordable housing. Peabody currently owns and manages around 27,000 homes across the capital made up of social housing, leasehold, shared ownership, supported housing, key-worker accommodation and commercial units.
Parabola and Peabody started working together in partnership in October 2013 and this is expected to last at least 18 months.
Peabody is the latest housing association to work with Parabola allowing them to take advantage of Parabola's specialist knowledge of SharePoint as Microsoft Gold Partners. Parabola will be tackling a number of projects as Peabody's SharePoint consultants:
Advice and guidance in the development of a strategic plan for taking advantage of SharePoint 2013
Replacement of the current intranet with a SharePoint 2013 solution
Creation of fully compatible mobile views of the intranet
Parabola are delighted to have won the contract and are looking forward to placing SharePoint at the heart of Peabody's systems over the next 18 months.