Many organisations adopt SharePoint for its many collaboration features; particularly where staff are working in different locations and/or time zones. This may overlap with its use as an Intranet or be the focus of SharePoint use on its own.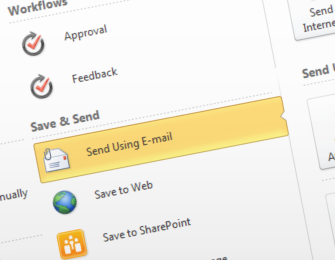 Integrated User Experience
A collaboration portal should provide an online toolset to work together effectively and it can provide the flexibility that modern working teams require. The ubiquitous nature of Microsoft Office and the very effective integration of Office with SharePoint are at the core of Microsoft's success with the SharePoint.
Parabola's team collaborate using SharePoint every day and can help you transform your internal working methods.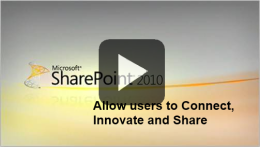 Collaboration Tools
To aid collaboration SharePoint includes some very powerful tools and features. These include:
Document Check-in/out
Document Versioning
Document and People Search
Workflow
Managed Metadata and Content Types
Wikis and Discussion Forums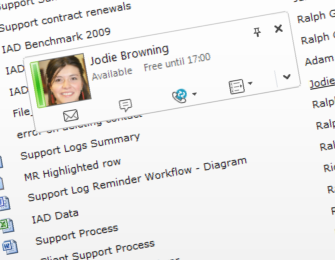 Presence
When used in combination with Microsoft Lync, SharePoint can provide Presence indicators, allowing users to see whether a colleague is at their PC, and providing the opportunity to chat online or present via online meetings for immediate, real-time collaboration. In addition, Lync users can share monitors and desktops to collaborate in real time.