Business Applications in SharePoint
SharePoint has many tools available out of the box to help automate your business processes. In addition, more sophisticated applications can be built on the SharePoint platform to provide greater control, management and consistency and deal with more complex scenarios..
Applications "Out of the Box"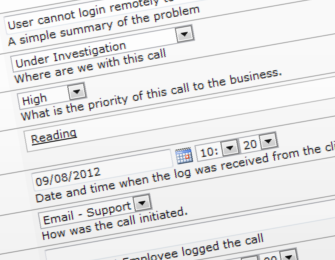 SharePoint, integrated with Office, provides some powerful yet familiar tools for creating simple Business Applications. Combining the out of the box Workflow with Custom Forms can enable surprisingly powerful business applications to be delivered. Typically these applications replace paper or Word documents and enable centralised management and reporting. Examples of business processes you may recognise include:
HR Appraisal and Staff Development
Timesheets
Expenses
Room Booking
Bespoke Applications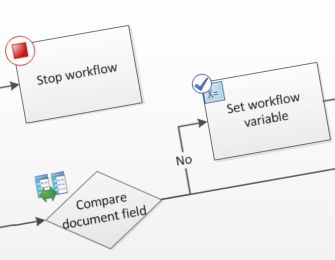 Far more sophisticated and robust applications can be developed on the SharePoint platform whilst using the capabilities of Microsoft .NET, SharePoint Business Connectivity Services (BCS) and SQL Server. For the end user the application is available from their SharePoint portal and requires no further login. Behind the scenes a full automation of critical business processes is possible including integration with other back-office systems such as your ERM.
Businesses are choosing SharePoint as the platform for such developments for a variety of reasons including:
Familiarity of the user interface
Improving end -user adoption
Ability to search across SharePoint
Ability to integrate SharePoint with existing systems
Access to better management reporting
Robust, trusted platform
Accelerated development