City of Westminster College take their application process online
09 January 2015

With the new online application solution, applying to study at City of Westminster College (CWC) has never been easier. Parabola have delivered a solution that seamlessly integrates with CWC's existing website and student management system, Compass ProSolution. Further integration with WorldPay will allow for online payments to be taken.
Online Learner Applications Process
Previously prospective learners would need to complete a paper application or visit the college in person to apply. With over 7000 news learners per year, processing the applications was a mammoth task for CWC.
Now prospective learners browse and apply for courses via CWC's existing website. Choosing to apply will add the course to their basket on the online enrolment system. The prospective learner is free to add more courses and then enter their details to complete their application.
Prosolution Integration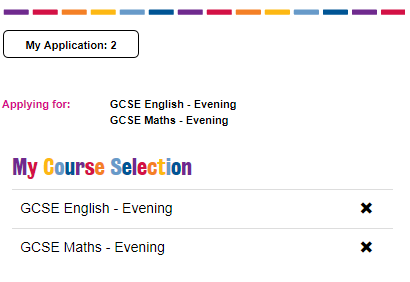 The online enrolment system connects with CWC's website to display the contents of a learner's basket. To them, the integration between the two appears seamless.
Taking applications online has completely removed the need for paper applications, improved data quality and staff can now process the applications more efficiently. Learners enter their details online and the data goes straight into CWC's student management system, Compass ProSolution.
WorldPay Integration
The project will be expanded to manage online payments via the payment gateway WorldPay, further reducing the administrative burden and learners would then know immediately that their application was successful.
Integration with WorldPay means that CWC can now receive online payments for courses, reducing the task of chasing payments and improving financial control.
College Benefits
During Open Days, the college's computers are made available to visiting prospective learners who can now complete applications on site, encouraging them to apply when they see how simple it is and immediately staff can answer any queries.
The new system has clearly been popular with learners. Over 500 applied online within the first week of the system going live. The solution have greatly simplified the application process for both CWC and their learners.
Parabola continue to build on their successful relationship with CWC delivering a solution that achieves many business benefits to the college and continues to show the college embracing technical innovation.