Our environment is focused, busy and always team oriented. Our team work very hard but have a good work life balance. We respect the individual's needs and we are keen to employ people with both a career plan and a full and healthy life outside of work. We prefer to employ people living within easy commuting distance of our offices as this helps makes a good work life balance possible.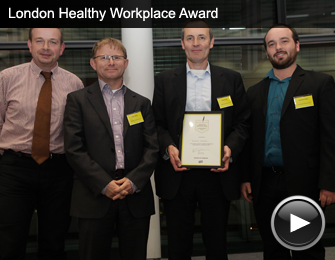 Development and Training
Parabola wants our people to learn and develop. That's why we invest in training and mentoring so that our staff all get the opportunity to progress in their career.
Each member of staff has their own regular performance review, in which we agree a development plan to help you grow and help Parabola improve.
Are you the sort of person we are looking for?
You must have a solid understanding of IT fundamentals and proven excellence in your discipline. We are looking for people who are intelligent and deliver; people who provide ingenuity, integrity and determination. You must be someone like us who takes pride in their profession and joy in seeing technology deliver.
If you are interested in working for Parabola select one of the positions shown in the list below and send your CV to jobs@parabolasoft.co.uk.
Unsolicited calls from recruitment agents will not be accepted and will reduce the chances of the agency working with Parabola in future.
No Current Opportunities